Network Automation
We have all definitely heard of automation before, but let's see what exactly is Network Automation. Furthermore, how will it help us perform tasks faster and easier?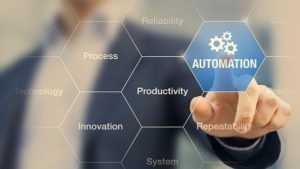 Automation is the technology by which a process is performed with minimal human intervention. Automation removes person dependency, standardized processes, and increases efficiency, as well as reduces the possibilities of human error. Although it is not a new concept, people have been inventing automation tools for centuries. In the modern world, automation is usually associated with technology and typically refers to the templatized automation processes.
Network automation is the process of automating configuring, deploying, and managing the operations of both physical and virtual devices within a network along with their services. With everyday network tasks and functions growing and becoming repetitive, network automation manages them and improves automatically.
Network automation is a cornerstone strategy to increase business agility, network operations speed, and reliability while controlling OpEx and CapEx expenditures.
Network of the future will be able accomplish;
AI and ML driven networks that can learn the intent of network behaviors, deliver predictive analysis and provide remediation.
Provide precise upgrades based on configured services.
Use advanced probing technology.
Operate solely, with active monitoring and reporting.
Network Automation tools:
Network resources controlled via command-line interface (CLI) or an application programming interface (API) can be automated. Script driven network automation tools use languages such as Python and Ruby to execute tasks, by setting up precise triggers and consistent procedures. There are several categories of interfaces, platforms, and protocols used to execute scripts -driven or software based network automation.
Choose the right automation tools:
Innumerable network automation tools are available. Few are free, some are open source while others are paid. Some important points to consider while choosing the right network automation tools are size of your business, your operational requirements, ease of deployment of the tools.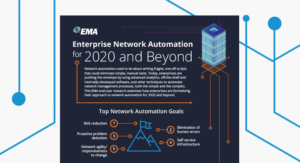 20 Best Network Automation Tools:
Red Hat – Ansible Tower
Apstra Aos – (AOS)
Netbrain Automation
Solarwinds (NAM)
Saltstack
Puppet
Forward enterprise by forward networks
Napalm
BMC Software
Netyce
Netmiko
Jenkins
Vmware NSX
Appview-X
Chef
Python
Github
Cisco
Algosec
Infoblox (DNS, DHCP, IPAM (DDI) netmri)
To be effective automation must break free of traditional silos to address all network infrastructure elements, teams, operations support systems.